Although I've already delved a little bit into the world of AI in a previous blog I want to revisit it with a specific lens toward education. As AI grows and becomes more and more powerful we need to take a moment to actually look at how it will specifically impact education. I think as we look at the reality of this situation we are going to realize that there are going to be pros and cons for the use of AI and its impacts on Education as a profession. So lets start with the problem areas…
How AI technologies can negatively Impact Education:
So, to go back to my analogy of AI as the calculator of our generation, teachers' initial response is to push back against AI as just a way to cheat, make students lazy, to eliminate the need for classes. So lets start there- yes AI is quickly becoming a way for students to cheat the system especially when it comes to some essay writing and simple straightforward assignments. It doesn't take long to put a prompt into the generator and have it spit out a passable essay. Give it a few more prompts or use iterative prompting and it won't be long before you have a really great essay. If you don't believe me just check out the difference in ChatGPT's ability to pass tests and how far it has come from version 3.5 to 4.
So we are now running into the issue that not only can AI produce passable exam responses but it is learning and developing at an exponential rate. Add to that the fact that it is very difficult to catch with any sort of true reliability. If we move beyond simply essay writing and taking tests that have a "correct answer" to things like creative thinking and art you would think there would be no way that AI could hold up to humans. However as you can see education is already trying to develop policies to deal with AIgiarism in art. For example here is what is listed about ChatGPT and other AI on the College Board website for AP art exams:
So, what are we to do? It feels only reasonable that we should throw our hands up in the air and give up on trying to teach the children anything. It is time that we simply bow down to our robot overlords and wait for the next generation to become fat, lazy and lose all creativity so that we can lament for the good old days.
How Education can embrace AI:
Ok, so maybe that was a bit melodramatic but at times it feels like that is the only response when we see how fast technology is impacting education. However I think that the reality is that teachers as a profession are creative and brilliant and will find a way to lean in to technology and use it effectively in their classroom. As UNESCO has proposed "the deployment of AI technologies in education should be purposed to enhance human capacities and to protect human rights for effective human-machine collaboration in life, learning and work, and for sustainable development." So what does that mean? I think we need to look at how we can use these technologies to our benefit. For example if we re-examine some of the goals of our assignments and assessments we may actually be able to use AI to assess student learning in a different way. Say for example as an ELA teacher instead of worrying about whether my student wrote every single word on their essay I embrace the fact that to create a good essay on ChatGPT and turn it in you need to a whole lot of skills. First you need to be able to identify whether or not the essay ChatGPT generates is actually that good. So to do that you need to understand what makes a good thesis statement, how to structure your essay to develop a strong chain of reasoning, what makes a good writer's voice, whether the words that are on the page make sense connotatively etc. I would argue that those are skills that we need students to have as a writer and an editor. Add to that the fact that you also have to have a good understanding of the content and the prompt to generate an effective essay. If you go back to the idea that to get a better essay you have to use iterative prompting it really feels like you are activating ChatGPT's prior knowledge. In other words you need to get it to start thinking properly to answer the question with more depth and understanding. Well, accessing prior knowledge is one of the top 10 most effective techniques on the Hattie effect size list.
So, yes, you will still need to teach these skills to students and yes, students will still need to write in front of you from time to time. Maybe, however, instead of worrying about whether or not students are cheating- because let's be honest they will always find a way and some of them will get away with it- we should lean into this idea that eventually ChatGPT might become the ELA equivalent of the calculator. Now we just need to figure out the ELA equivalent of "show your work."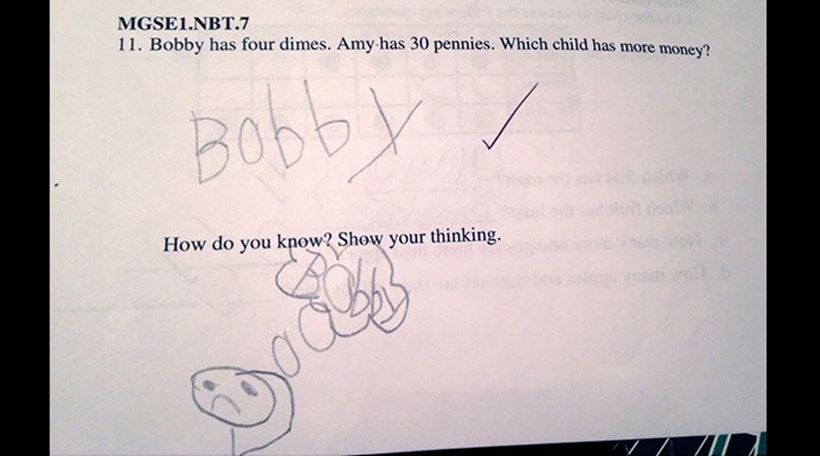 Up to this point both the draw backs and positives of AI in education have been primarily focused on students but I think we would be silly if we didn't take time to look at the benefits of AI for teachers. I think that you would be hard pressed to find a teacher who wouldn't say "yes" to having someone generate 50 multiple choice questions for them or have someone create a rubric that perfectly fit the assignment based on the lessons they taught, quickly answer an email, start the draft of a reference letter… Someone who would do all those little tasks that take up time in our day. These are all things that are already achievable with AI that exists. I think we probably don't need to worry about being replaced or losing our jobs because just like in the ELA example above AI still needs a set of knowledgeable human eyes to see if it what it generates is actually useful and to put in the information and prompts to get a product that is usable. So maybe we need to be like the Jetsons and embrace AI as our digital assistant. Using AI to make teachers workload lighter in some areas could mean that in overcrowded and underfunded classrooms teachers have more time to do the things that AI will never be better at. So instead of turning away from AI lean into it and then teachers can spend more time building relationships with students, giving them feedback, teaching them social emotional skills, helping them become critical thinkers and lifelong learners and occasionally beating them in staff vs student sporting events.